Receive up to $9,999 for cars in any condition
QLD Car Removal is the leading Cash for Car company who strives to provide you, our customers, with second to none services and top dollar price for your scrap cars. We're a company willing to offer you a good price quote even for the worst conditioned scrap cars.
Advantages of Selling Scrap Cars to Us
When we come to your location to buy your Scrap Car, you are assured to receive:
Instant Top Cash offer up to $9,999
Faster response within 24 Hours
Appointment based on your time, date and location
Top quality customer care
No fees for our services
Free Scrap Car Removal
Free paperwork
No More Waiting! Call 07 3172 2366.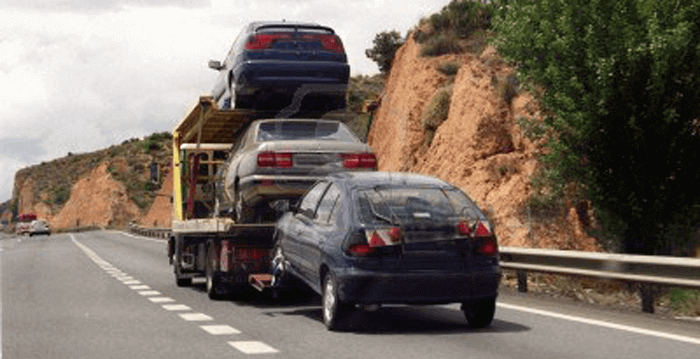 Your Scrap Car Deserves Top Dollars
QLD Car Removal understands the difficulty you face when you have a Scrap Car in your driveway. Either you'll have to spend hundreds of dollars to get it fixed or you'll have to wait till you sell it. Too much of a Scrap Car sitting on your carport can rust & rot due to constant exposure to the environment. This can release toxic substances into the air, leading to an unhealthy environment.
We are your car buyer in Brisbane who think your scrap cars deserve top dollars. We will happily buy your car before it rots on your carport and pay you top dollars up to $9,999 for it!
We are an authentic company having many years of experience in buying Scrap Cars in Brisbane. We have a team of friendly, experienced and reliable staff who are constantly working hard to provide you with the best customer care. This is why we work around the clock to ensure your demands are fully met.
When you call us to sell your scrap car, we'll provide you with a win-win situation. We pay you top cash and provide a Free removal service and in return, you pay nothing at all! We do this mostly because we want to Dismantle, Wreck & Recycle your Scrap Cars in our truck wrecking yard. We don't want you to dispose of your Scrap Car at any landfill and have it rot there, releasing toxic substances into the air. Our wrecking yard is fully equipped with eco-friendly tools and equipment to dismantle, wreck & recycle your Scrap Cars in Queensland.
QLD Car Removal's Top Offers
Our company offers instant top value for your Sedans, Utes, SUVs, 4x4s, 4WDs, Light Trucks, Buses, Motorcycles, Jeeps, Vans and so on.
We pay up to $9,999 for Toyota, Mazda, Ford, Holden, BMW, Isuzu, Nissan, Mitsubishi, Subaru, Suzuki, Audi, Volkswagen, and all other foreign & local brands.
At QLD Car Removal, we'll not only pay for scrap cars, but will also pay for cars with any conditions – Unwanted, Broken, Wrecked, Damaged, Salvaged, Smashed, Accident, Old, and so on.
Why Choose Us?
We have reliable and trustworthy staff
Quick service, sell and get dollars within 24 hours!
We're just a phone call away!
Free inspection
Instant cash quotes over the phone or via online
We have years of experience in buying scrap cars and cars of any conditions
Choose the Right Company in Brisbane
With so many companies becoming popular in Queensland, it's hard to choose the right company. At QLD Car Removal, we have a reputation based on the positive customer reviews. We're a Car Removal company expanding our business every year. Our extensive services are tailored according to your demand. Most importantly, our cash amount will never leave you dissatisfied!
Our Service Areas:
Brisbane, Sunshine Coast, Gold Coast and Toowoomba.
Call 07 3172 2366.